We used to bury treasure, as kids. Small things, trinkets we'd salvaged in dusty attics, old copper coins darkened by age, hard candy–because those always seemed indestructible to our young minds–and whatever else we could get our hands on. Generally, we'd throw these collective possessions into a tin from shortbreads or some other sweets and we'd bury it under a tree far out of the way of other kids daily journeys. We'd draw a map of the tree's location, likely the least accurate map, as none of us ever did recover any of those tins, at least as far as I know. But the hunt for them years later was exhilarating.
The map of this scavenger hunt is, by contrast, very easy to follow. All you have to do is follow to each author's site and find a secret word. Here are the full rules and the MAP.
Thanks for playing.
RULES
Each author will be given a special keyword, which will be bolded and all caps like this: BUTTERFLIES.
All you have to do is visit all the author's sites in this order, write down the special keywords to discover the short story, then enter the giveaway with the completed secret legend here:
>>Enter Secret Legend to Win the Grand Prize<<
There will be one main giveaway for the main prize, but most of the participating authors will also have smaller giveaways for free books, amazon credit and author swag, so make sure you read their post carefully to see what else they're offering while you're on their site for the keyword.
Open June 1st ~ June 7th
Just go through the "treasure map" above to find the keywords and reconstruct the secret legend. Once you've got it, enter for the grand prize HERE. Don't forget to keep an eye out for other giveaways or free books as you search for the keywords, most authors will be offering their own prizes as well.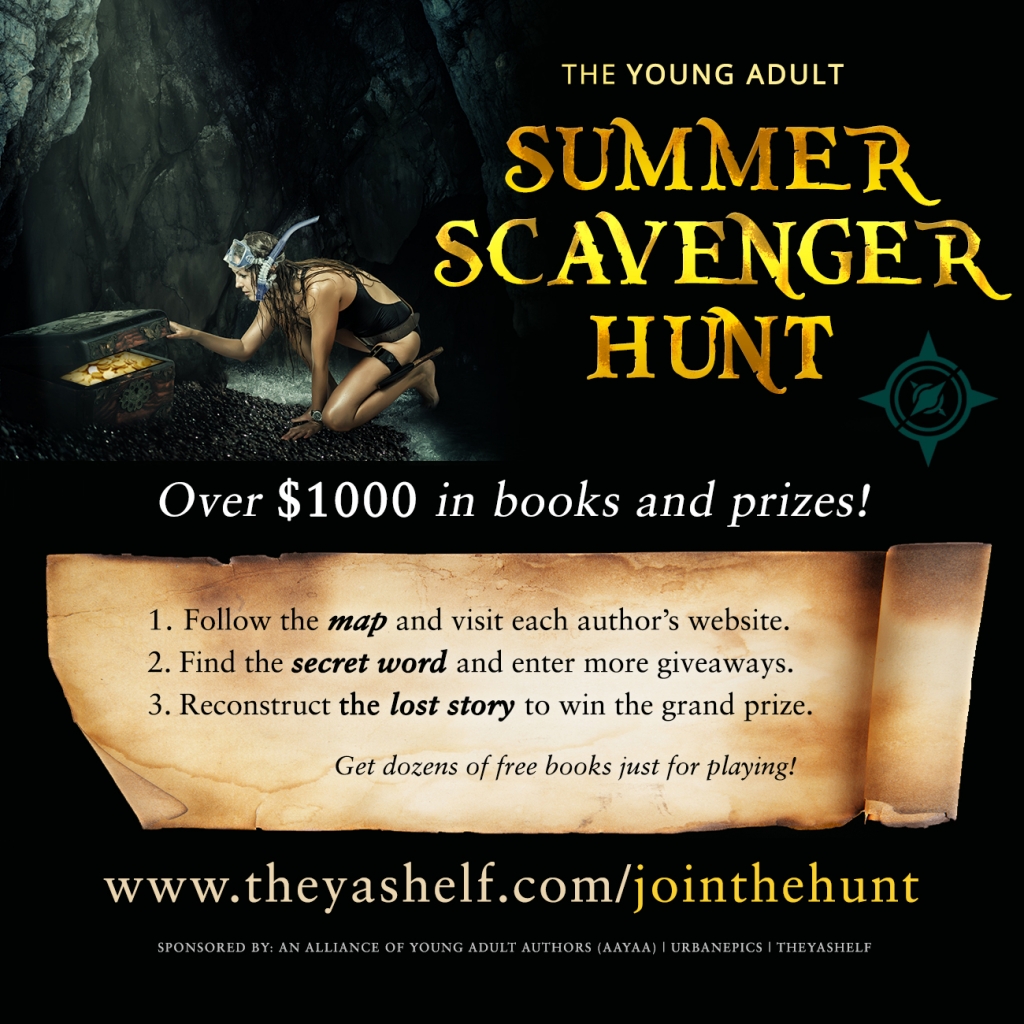 THE MAP (participating authors)
TIMELINE
Authors will post the rules and the full list of participating authors sometime in June, and have their post up and visible on their site/blog, with their keyword, by June 1st. Readers just need to go through the list, find the words, and use the story to enter for the grand prize.
For rules, updates or trouble-shooting, make sure to check out this main post which will stay updated.
Text file for html of this post:
Alternates, these may be swapped in before the event begins if needed.